Welcome to

Lindenberg Cancer & Hematology Center

---
Voted Top Doc in 2022 in Medical Oncology in SJ
At Lindenberg Cancer & Hematology Center, we provide cancer treatment for a variety of types of cancer. We understand that the news of having cancer can be devastating to one's life and overall well-being. Thus, we are here to provide the treatment you need and support you throughout the process. In many cases, we will need to customize the cancer treatment for each patient since it is a process and not a single appointment.
As a cancer and hematology center, we have the tools and expertise necessary to provide the cancer treatment you need. The earlier we begin the treatment process, the higher chance of making a full recovery and seeing cancer go into remission. Therefore, give us a call as soon as possible to receive the necessary treatment.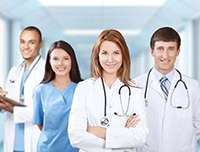 Our Team
Our team takes the time to create a comfortable and welcoming environment for our patients. We strive to help patients relax during their treatment so that they do not feel as stressed during the process. It can be a very difficult and frightening experience for someone who finds out they have cancer. There may be a sudden push to visit specialists, begin long-term treatments and a newfound struggle with the reality of the situation. Our team is here to help people face these issues and work with them through the treatment process. The first step is to call and schedule an appointment so that we can customize the treatment process to your needs.
About Us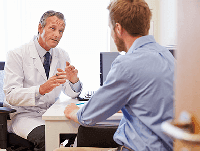 Our Services
We provide a variety of services in the fields of medical oncology and hematologist services. As a cancer center, we can offer patients, lung cancer treatment, gastrointestinal cancer treatment, gynecological treatment, prostate cancer treatment, breast cancer treatment, skin cancer treatment, ovarian cancer, leukemia treatment, acute myelogenous leukemia treatment, acute lymphocytic leukemia treatment, chemotherapy treatment and anemia treatment. Since each patient is unique, we will need to customize the treatment after reviewing the type of cancer, patient's condition and the stage of cancer. Since cancer treatment is a process, there will be multiple phases of the treatment process that we will go over with the patient before we begin.
View Our Services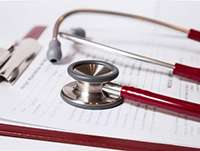 Patient Information
Before we can customize the treatment, we are going to need information on the patient's medical history, current condition, any allergies and other pertinent information. Once we gather this information and conduct the necessary tests, we will determine the type and stage of cancer. With all of this, we will customize a treatment plan to the patient's needs and begin as soon as possible. The earlier treatment begins, the higher chance there is of cancer going into remission. We may also need to conduct follow-up appointments if the cancer symptoms return months after cancer goes into remission. Call us and begin the path of cancer treatment today.
Client Information