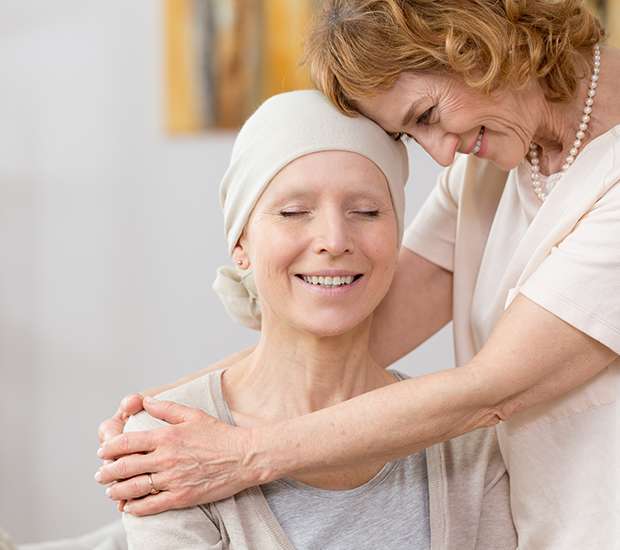 Cancer Treatment
Marlton, NJ
The Cancer Treatment Centers of America states that cancer is the uncontrolled growth of abnormal cells in the body. Cells are the building blocks our bodies need for good health. When something goes wrong with our cells, it can lead to serious abnormalities that often require immediate medical attention. The fact that there are so many different types of cancers these days means that a correct cancer diagnosis is necessary to develop a proper treatment plan.
When two people have the same type of cancer, they will require two different types of cancer treatment since every cancer patient is unique. Since cancer is still prevalent, new approaches for cancer treatment are always in development and now include higher levels of personalization.
Symptoms and causes of cancer
The American Cancer Society states cancer is a complex group of diseases that can occur anywhere in the body and has many possible causes. Some of the more common causes of cancer include:
Smoking
Viruses
Infections
Eating certain foods
Not exercising regularly
Too much sun exposure
Radiation
Genetics
There are numerous cancer symptoms that people need to watch out for. The difficulty is that many of these symptoms can also be the symptoms of other conditions. Thus, it is crucial to seek a professional medical diagnosis to verify the actual condition. Cancer symptoms can include:
Extreme fatigue
Unnatural weight gain or weight loss
Difficulty swallowing
Experiencing discomfort after eating
Persistent muscle pain
Feeling lumps under the skin
Visual changes in the skin
Sores that will not heal
Ongoing night sweats
Unexplained bleeding and bruising
Treatment options for cancer
There are various treatment options for cancer, which depend on the type of cancer someone has along with the stage of cancer. The three top treatment options for cancer include surgery, chemotherapy and radiation therapy. Other treatment options for cancer include targeted therapy, hormone therapy, immunotherapy, stem cell transplant, precision medicine and alternative medicine.
It is important to note that there is no cure for cancer and that the treatment process will not happen in only a few days. In reality, the treatment process will take a few months to even longer periods of time. Thus, the earlier one starts treatment for cancer, the better chance one has for an effective treatment.
Cancer Center
A cancer center is an essential part when it comes to providing patients with the quality cancer care they need after receiving a cancer diagnosis. The role of a cancer center is to find the best approaches when it comes to the prevention, diagnosis and treatment of all types of cancers. This includes:
Performing the necessary research
Creating and participating in clinical programs
Providing training for health professionals who want to specialize in the treatment of cancer
Reaching out to the public with information on prevention
Lung cancer treatment
Small cell lung cancer and non-small cell lung cancer are the two main types of lung cancer of which the latter is responsible for the high majority of lung cancer cases. While small cell lung cancer is less common, it is also more aggressive. Lung cancer treatment depends on the stage the lung cancer is in and can include using a wide variety of cancer treatment options. The options can include chemotherapy, radiation therapy, surgical oncology, hormone therapy or holistic medicine.
Gastrointestinal cancer treatment
Gastrointestinal cancers usually originate in the stomach, small intestine, colon, rectum, anus, peritoneal cavity, pancreas, liver, esophagus and bile duct. Options for treating gastrointestinal cancer are going to depend on the stage of cancer as well as one's overall health. Gastrointestinal cancer treatment options include surgery, chemotherapy, radiation therapy, targeted drug therapy and supportive care.
Gynecological cancer treatment
According to the Centers for Disease Control and Prevention, CDC, there are five main types of cancer that affect a woman's reproductive organs. Known as gynecologic cancers, they include cervical, ovarian, uterine, vaginal and vulvar cancer. The treatment of gynecological cancer is going to depend on the type of cancer and the stage. Gynecological cancer treatment options include surgery, chemotherapy, radiation and alternative medicine.
Prostate cancer treatment
Prostate cancer develops in the prostate gland and like most cancers is more treatable when caught in the earliest stages. Treating prostate cancer will depend on the stage it is in and can include treatment options like radiation therapy, hormone therapy and immunotherapy.
Breast cancer treatment
Breast cancer is the second most common type of cancer in women (skin cancer is the first). While breast cancer is predominantly in women, men can also receive a breast cancer diagnosis. Breast cancer treatment will depend on the stage of cancer when treatment begins. Treatment options can include surgery, chemotherapy, radiation therapy, targeted therapy, hormonal therapy, immunotherapy and complementary medicine.
Skin cancer treatment
Skin cancer is the most common type of cancer and while is most often found on parts of the body that are more commonly exposed to the sun, skin cancer can be found anywhere on the body. Non-melanoma skin cancers are more common, impose less risk and can often be removed by making an appointment with a healthcare specialist. A melanoma skin cancer diagnosis is much less common yet brings with it much higher risks making it so that immediate skin cancer treatment with a melanoma diagnosis.
Recent Posts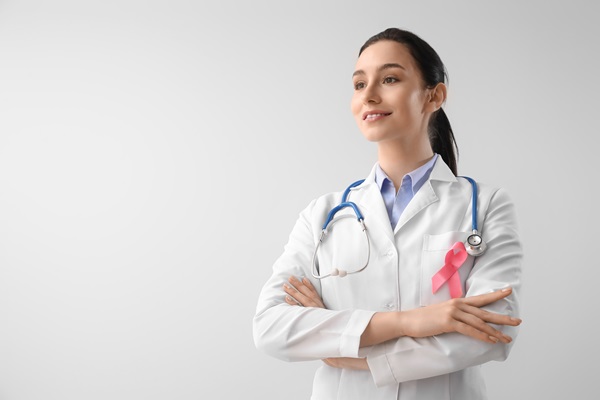 Cancer understandably affects more than your physical health. It impedes your psychological well-being as well. Making it necessary for us to develop an approach to comprehensive cancer care that addresses all aspects of your needs in a convenient location. Our multidisciplinary team of professionals collaborate to provide all the services you will need to achieve…